I have been working on the internet as long as it has been around. It has changed the world as we know it. Nothing will ever be the same because of it's existence. And with that change, the world continues to shift the way everything in life happens. How we educate ourselves, how we eat and especially how we buy things. Affiliate Marketing is Passion and Purpose. It is also a growing industry, an infinite one if you will.
Make Money Online
Everyday there are more and more people searching for the same top 3 things on the internet. Love, Money and Health. I don't know the exact order by the exact number, but the top 3 will always be the top 3.
It is what makes us tick as human beings. We all have different reasons for why we search any of the above out. Let's just talk about the money for a little while here.
This is probably the top researched item, more over, how to make money. How to make money online, how to create passive income, how to sell stuff on the internet. The laptop lifestyle. Chances are you found this post searching around yourself with looking for the same kind of information.
New Customers
Affiliate Marketing is becoming not only a popular option for those looking for change, but a completely viable one!  The numbers are not going to slow down either.
Whether you can grasp the concept or not the truth of the matter is, the number of people who jump on the internet for the first time, grows every single day.  Those people are not just looking for love, money or health all the time either. That is why affiliate marketing continues to grow.
Affiliate Marketing is sales. And every single one of us is a sales person. If you have doubts about that, just think about the last time you needed something and had to ask for it, from somebody else. I am sure you had a few reasons to give the person you are asking to convince them to act in your favour. Congratulations, you made a sale if you got what you wanted or needed.
Everyday, all around us, we are affiliate marketers without even realizing it. The corporate world knows this and they take advantage as much as they can. You get rewarded with points or free stuff when you refer friends and family. That is affiliate marketing.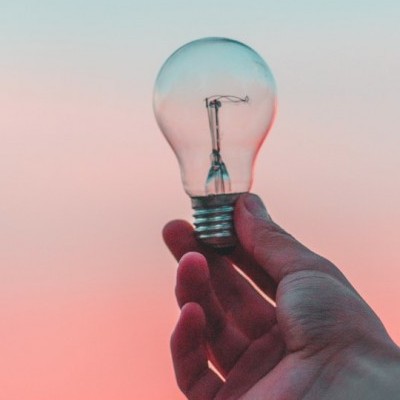 Your Passion
If I am going to speak very technically about it all, I would say that to be an Affiliate Marketing you have to find your niche. This would be your passion. A subject you know so well and have so much information to share becomes your ticket to affiliate marketing.
You set up a website, you blog content about your subject and you try to grow a following. This following develops a sense of trust with you. They relate to you and if you follow all the steps, you can lead them to purchasing your recommended product or service. The difference here is, you collect a little bit, or a lot of money for connecting these consumers to the seller. Not just some points for telling your friends.
Affiliate Marketing is not easy though, unless you have that passion for your Niche. If you believe in yourself enough, you can create content, like writing articles and do research to continue to educate the public.
Your Purpose
If you have the passion, then diving in to the work behind affiliate marketing becomes your purpose. There seems to be this illusion that working online means you can get rich overnight. Or you just sit in front of your computer and watch all the paypal deposits hit.
I am not saying there are not incredible true stories of outrageous success, however there will always be a certain truth that goes along with those success stories. There was a tremendous amount of passion and purpose developed along the way to make those stories physically happen.
The numbers cannot be disputed no matter how much we have our doubts about believing they are possible. Amazon sells over 1/2 a BILLION products a day. That is insane!
The making money online, work from home Niche, is never ever going to die. It is never ever going to become saturated no matter how many websites and affilate marketers continue to work it.
As long as there are new people being born, new people discovering the internet and new people searching for that same freedom of lifestyle, then anybody, including me and you, can prosper.
To Succeed
To prosper, you need to set your course and follow the steps. You can't just have the passion, you have to understand your purpose behind it, or you won't succeed because you just won't make any money.
Building a brand, creating a reputation and earning the trust of the millions of people searching is a journey. It is not going to happen to anybody overnight, regardless of the hype and claims out there.
If you want to learn more, I encourage you to check out Wealthy Affiliates. If the platform didn't work, there would not be over 800,000 members of this successful community.
You will learn everything you need to know about sales on the internet. From being an affiliate marketer to creating your own product. They teach all the steps. They support goals, and accomplishing those goals.
You have the passion, and you understand your purpose is to help people, the you should sign up for Wealthy Affiliates. There is only one way for you to find out if this is the place to change your life. Turn your passion and purpose into the reality of your dreams.